Date:  Thursday, December 15, 2022
Pricing:  $82/pp (Club Member) or $89/pp (Non Member)  Payment is due at time of reserving!   
Leave: 8:30 am ~ Tour: 10:30 am ~ Lunch: 12:45 pm followed by shopping at Dunn's Attic (Upscale Consignment Shop next to restaurant) ~ Return: 4:30 pm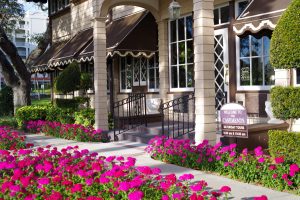 Pick up location:  Brownwood Hotel/Spa
Cutoff: December 5, 2022
Visit John D. Rockefeller's winter home know as "The Jewel of Ormond Beach"!  The Casements has been officially listed on the National Register of Historic Places and has been designated as a Florida Heritage Site.
Next have lunch at Rosie's Café which has been serving the public since 1905.  After lunch, stop over to Dunn's Attic to purchase some treasures!